William Sherman Jennings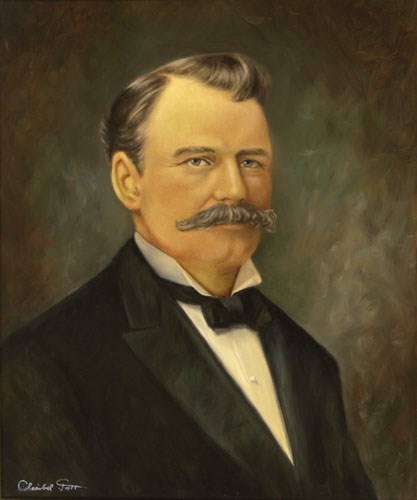 Oil over photograph, Claribel Jett, ca. 1960
William Sherman Jennings 
(1863–1920)
---
Eighteenth governor
January 8, 1901 to January 3, 1905
W. S. Jennings was born near Walnut Hill, Ill., on March 24, 1863. He came to Florida in 1885 to complete his legal studies and began practice at Brooksville. He was appointed circuit court commissioner in 1887 and became county judge of Hernando County in 1888. He resigned in 1893 to serve in the House of Representatives, becoming speaker in 1895.
As governor, Jennings introduced a system of primary elections that replaced the method of nominating candidates for political office at a convention. The first statewide primary was held in 1902. Jennings and his successor, Governor Napoleon Broward, both supported draining and developing of the Everglades. Governor Jennings died in St. Augustine on February 27, 1920.
After his term as governor, Mitchell was elected clerk of the circuit court and then county treasurer of Hillsborough County. He died in Tampa on October 14, 1903.