Francis Philip Fleming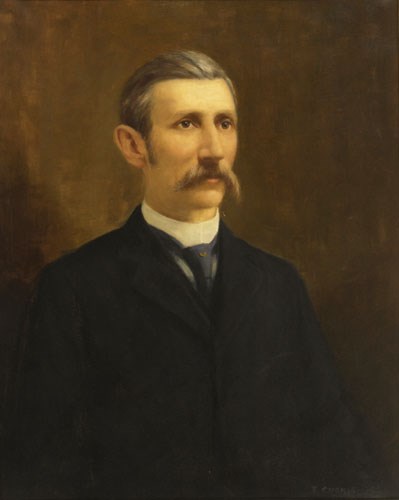 Oil on canvas, T. Currie Bell, 1937
Francis Philip Fleming 
(1841–1908)
---
Fifteenth governor
January 8, 1889 to January 3, 1893
Francis Fleming was born at Panama Park in Duval County on September 28, 1841. He grew up on his parents' St. Johns River plantation and was educated there by tutors.
Prior to Florida's secession from the Union, Fleming engaged in various business activities. At the beginning of the Civil War, he enlisted in the famous 2nd Florida Regiment and earned a Virginia battlefield promotion to first lieutenant. While home on sick leave, he commanded a company of volunteers at the Battle of Natural Bridge. After the war, he studied law and gained statewide reputation as an attorney.
During Governor Fleming's administration, a state board of health was established to suppress a yellow fever epidemic that was raging through the state. He died in Jacksonville on December 20, 1908.