Florida Governors Portraits
Florida Governors Portraits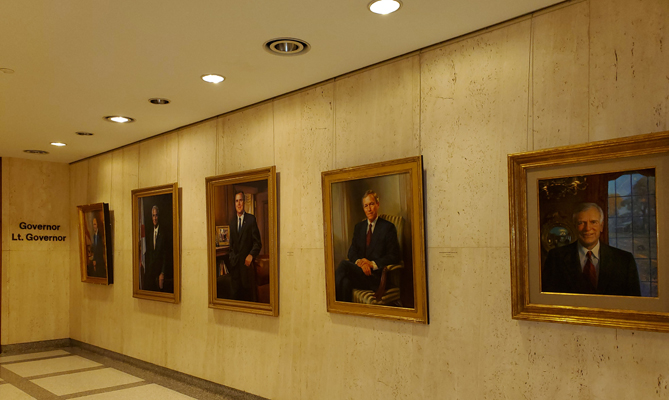 Beginning with Governor Francis Fleming in the 1890's, every chief executive of Florida has had an official portrait painted and hung in the state capitol building. Over the years, an interesting variety of artistic styles has accumulated. In the mid-1950's, the state legislature commissioned Tallahassee artist Clarabel Jett (1908–96) to create oil-enhanced photographs of all Florida governors whose portraits were not yet in the state collection. In 1986, the legislature transferred custody of the portrait collection to the Museum of Florida History.
All of the Governor's portraits are represented at the Historic Capitol. The more recent governors' portraits appear in the first-floor hallway of the new Capitol, beginning with Claude Kirk (1967-1971). In keeping with the tradition of official governors' portraits, our current governor, Ron DeSantis, will not commission his portrait until the end of his term.
Click on the governor's name to see the portrait and biography.
| Governors serving from 1821-1913 | Governors serving from 1913-present |
| --- | --- |
| | |