Madison Starke Perry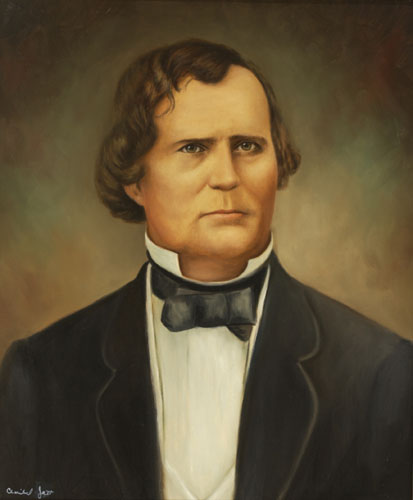 Oil over photograph, Claribel Jett, ca. 1960
Madison Starke Perry 
(1814–1865)
---
Fourth governor
October 5, 1857 to October 7, 1861
Madison Perry was born in Lancaster District, South Carolina, in 1814. He came to Florida in the 1830s and became a leader among the area's plantation owners.
As governor, Perry helped bring about the settlement of a long-standing boundary dispute with Georgia and encouraged the building of railways. During the years before the Civil War, Governor Perry foresaw the possibility that Florida might secede from the Union, and in 1858 urged the reestablishment of the state's militia. Florida did secede three years later, on January 11, 1861.
After his term as governor ended, Perry served as colonel of the 7th Florida Regiment until illness forced his retirement. He died at his Alachua County plantation in March 1865.