Visit
We prioritize the health and safety of the public and our employees.  After careful consideration, the Museum of Florida History will be closed to the public until further notice. Previously scheduled events that would have otherwise included the public will be either cancelled or rescheduled for a later date. Please contact us at 850.245.6400 for more information.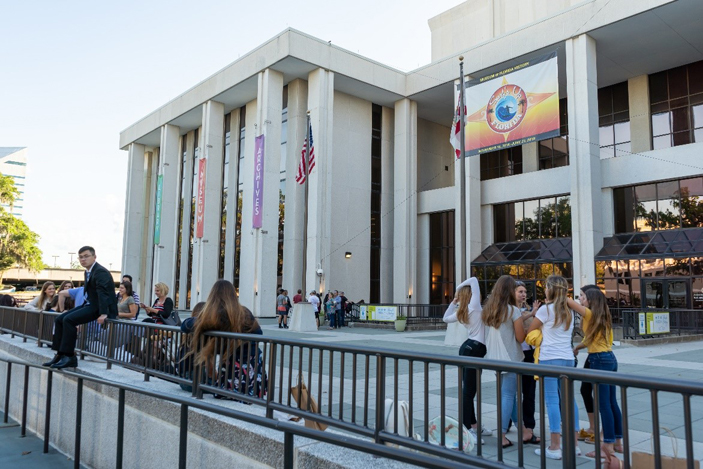 Museum of Florida History, located in the R. A. Gray Building
Museum Hours:
Monday-Friday: 9:00 a.m. – 4:30 p.m.
Saturday: 10:00 a.m. – 4:30 p.m.
Sunday and holidays: Noon – 4:30 p.m.
Closed on Thanksgiving Day and Christmas Day.
Admission to your State History Museum is free of charge; however, donations are appreciated. The suggested donation is $5 for adults and $1 for children.
Lot E:

 

Parking garage adjacent to the Museum.
Metered Spaces:

 

Martin Luther King Blvd.
BUS Parking:

 

Bus parking available at the rear of the building.
Additional Parking:

 

Kleman Plaza (Bronough / Duval St.) and the Civic Center (Pensacola St.)
Location:
Museum of Florida History
R.A. Gray Building
500 South Bronough Street
Tallahassee, FL 32399-0250
850-245-6400