About + Support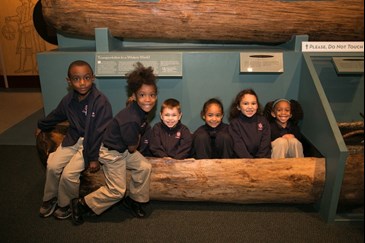 About the Museum
As the State's History Museum, the Museum of Florida History focuses on artifacts and eras unique to Florida's development and on roles that Floridians have played in national and global events.
Through exhibits, educational programs, research, and collections, the Museum reflects the ways that people have shaped and reacted to their cultural and natural environments.   
Since its opening in 1977, the Museum of Florida History collects, preserves, exhibits, and interprets evidence of past and present cultures in Florida, and promotes knowledge and appreciation of this heritage.
The Museum of Florida History has been accredited by the American Alliance of Museums since 1986.
Support the Museum
There are many ways to support the Museum of Florida History.
You can become a member of the Friends of the Museums of Florida History, Inc., a 501(c)(3) citizen support organization. Your membership dollars provide essential funding to help each of the museum sites continue to thrive and educate by expanding educational programs. As a member, you will have the satisfaction of helping to shape a legacy for future Floridians.
You can make a donation. Donations provide essential, ongoing support that helps the Museum meet its mission.
You can volunteer. Volunteers play an integral role in engaging the public with Museum exhibits and programs and sharing Florida's history with visitors from all over the world.
You can become an exhibit or event sponsor. Sponsorships provide essential funding for exhibits-related activities, or annual events like Children's Day and Florida History Day.