Cary Augustus Hardee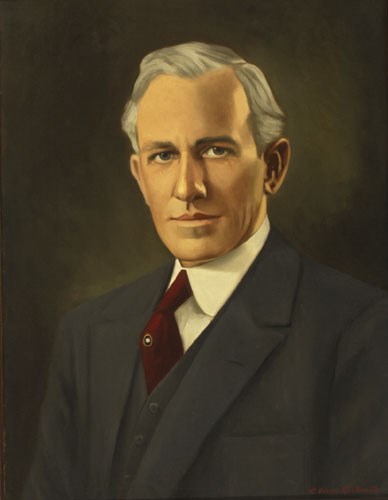 Oil on canvas, C. Verne Klintworth, ca. 1921-1925
Cary Augustus Hardee 
(1876–1957)
---
Twenty-third governor
January 4, 1921 to January 6, 1925
Cary Hardee was born in Taylor County on November 13, 1876. Educated in Florida's public schools, he was a teacher until 1900, when he was admitted to the bar and began practice in Live Oak. Before becoming governor in 1921, Hardee served as State's Attorney, a member of the Florida House of Representatives, and speaker of the House.
During Hardee's administration, constitutional amendments were adopted that reapportioned the legislature and prohibited the levying of state income and inheritance taxes. Leasing of convicts to private businesses also was outlawed during his administration.
Although a lawyer, Hardee was better known in later years as a banker in Live Oak. He was defeated in 1932 for the Democratic nomination for governor and died in Live Oak on November 21, 1957.