John Wellborn Martin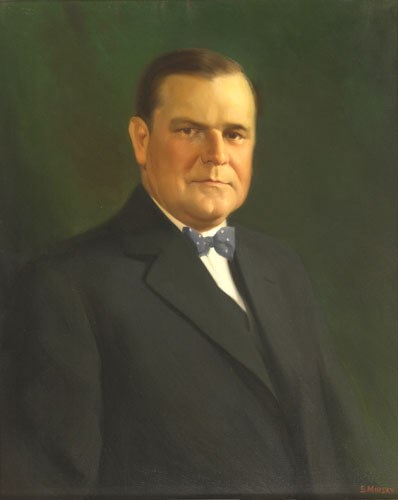 Oil on canvas, S. Mirsky, ca. 1923-1929
John Wellborn Martin 
(1884–1958)
---
Twenty-fourth governor
January 6, 1925 to January 8, 1929
John W. Martin was born in Plainfield in Marion County on June 21, 1884. Admitted to the bar in 1914, Martin opened a law practice in Jacksonville. He was mayor of Jacksonville for three terms (1917-24), and returned to that city after serving as governor.
As governor during a land boom that attracted national attention, Martin encouraged a variety of progressive endeavors that outlasted the speculation. These included the building of highways throughout the state, financing public schools by direct state appropriations, and furnishing free textbooks to all pupils through the sixth grade.
Martin was defeated in 1928 for the Democratic nomination for U.S. Senate and in 1932 for the nomination for governor. He died in Jacksonville on February 22, 1958.