Renter's Room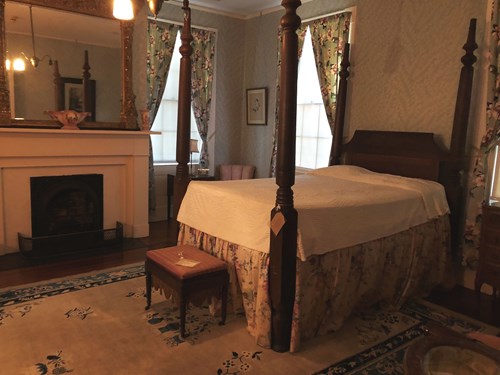 The Knott family rented out rooms in the home for many years, and this room is arranged as though a renter lived here. Offering rooms for rent in private homes had been a common practice in Tallahassee since soon after the town's founding in 1824. As the new capital city grew rapidly, rooms for rent remained in short supply. The few hotels and boarding houses were not sufficient to meet demand. When Thomas Hagner arrived in Tallahassee in 1838, he found reasonably-priced rooms difficult to obtain. "The rates at the hotel are extravagant," he wrote, and the rates for a room in a boarding house were "abominably high, but there is no help for it." He would purchase the future Knott House property in 1842.
In the early 1870s, the home served as a boarding house, where lodgers could obtain meals as well as rooms. In 1870, the local newspaper advertised the house as "a boarding house where transient and permanent board and lodging can be procured on as reasonable terms as can be obtained anywhere in the city." A few years later, Major Robert Gamble, acting for his sister Catherine Hagner, widow of Thomas, ran newspaper ads offering "the building known as the 'Hagner House'" for rent, adding, "I will rent the whole or parts, to suit tenants."
Caroline Scott, who owned the home just prior to the Knotts, rented out the upstairs rooms. The Knotts converted the basement rooms into rental apartments. Renters might stay for months or only a few days. In a 1937 letter to her son James, Luella Knott explained, "It takes so much to run a house and to buy food that keeping roomers is a necessity unless Dad gets a raise."
The dearth of hotel rooms in town lasted until after World War II when new motels built along the roads leading to the capitol boosted available rental lodgings.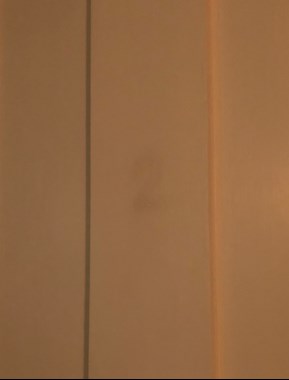 Door to Renter's Room
The faint image of the number "2" can still be seen on the door, lingering evidence of a time when the home's rooms provided lodgings for a variety of renters.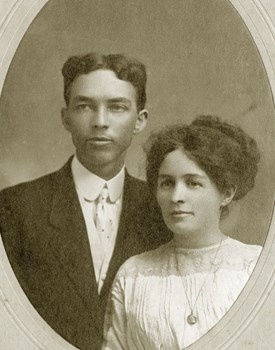 Robert A. Gray with his wife Grace, ca. early 1900s
Caroline Scott's roomers included future Florida Secretary of State Robert A. Gray and his wife Grace. They moved out of the home when the Knott family bought it.
Courtesy of the State Archives of Florida