Centennial Faces
Photographs by Tallahassean Alvan S. Harper
Centennial Faces, a selection of photographs by Tallahasseean Alvan S. Harper, provides a glimpse into the lives of Tallahassee's affluent African American middle class from the 1890s to 1910. Elaborately beaded dresses, flowered hats, and finely tailored waistcoats reflect the subjects' prosperity despite growing racial violence and segregation. The dignity and grace of the carefully composed portraits defies the derogatory depictions of African Americans found in the popular media of that day. Through his photographs, Harper captures the hopeful spirit of uplift and advancement embraced by African American communities following Reconstruction.
The forty-nine photographs presented in this exhibit are only a fraction of the two thousand glass-plate negatives in the Alvan S. Harper Collection at the Florida Photographic Collection, State Archives of Florida.
Click here for more information.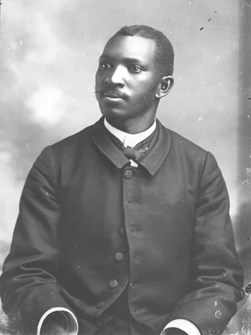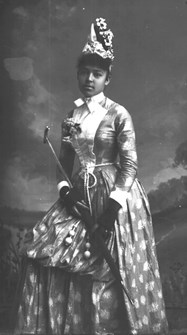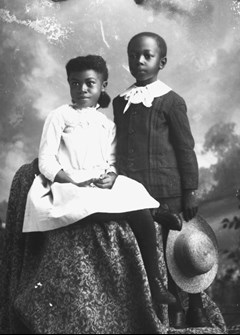 Exhibit Specifications
General Description
49 framed photographs and 1 framed information panel, 12"h x 15"w each; 1 framed title panel, 24"h x 15"w; 1 table-top base for exhibit catalog, 8"h x 25"w x 12"d; catalog of exhibit photographs.
Space Required
60 linear feet of wall space, double-hung.
Shipping Crates
(1 crate total)
Shipping Weight
400 lbs.
Security Requirements
Limited
Exhibit Rental Fee
$300
TREX Program
Museum of Florida History
500 S. Bronough St.
Tallahassee, FL 32399-0250
tel 850.245.6400 fax 850.245.6433