Living the Dream: Twentieth Century Florida
Living the Dream: Twentieth Century Florida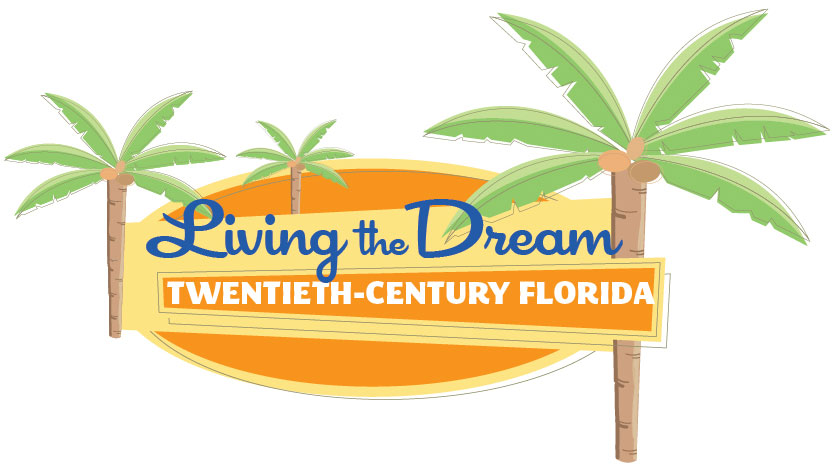 ---
October 28, 2017 - July 29, 2018
Museum of Florida History
The Museum of Florida History proudly presents this new exhibit in a year-long celebration of its 40th anniversary. Visitors can expect to explore the state's modern history through hundreds of artifacts, films, music, and immersive experiences, like walking through a recreated early 1960s fallout shelter. The exhibit also features a walk-in juke box with more than forty-five song selections from postwar Florida musicians.
In the twentieth century, Florida became the intersection of dreams and reality. The exhibit looks at this transformative century through the lenses of environment, economy, tourism, international conflict, civil rights, migrations, and popular culture. By examining the recent past, the exhibit is designed to prompt questions and discussions about Florida's future. Exciting programs are planned throughout the duration of the exhibit.
Programs
Living the Dream Speakers Series
Each program runs from 5:30 to 7:30 p.m. Complimentary refreshments will be served until the lecture begins at 6:30 p.m.
November 16, 2017 - "Global Events that Touched Florida: Great Depression through the Cold War" by journalist Janie Gould.
January 18, 2018 - "Marjorie Harris Carr: Defender of Florida's Environment" by Dr. Peggy MacDonald.
February 15, 2018 - "The Magnificent Drama: Martin Luther King Jr. in St. Augustine" by Dr. Michael Butler.
March 15, 2018 - "Cypress Gardens: America's Tropical Wonderland" by Lu Vickers.
April 19, 2018 - "Florida and the Gulf of Mexico: History, Wisdom, and Hope" by Dr. Jack Davis.
"Follow that Dream!" History Hunt
A history hunt for the Living the Dream—Twentieth-Century Florida exhibit will be available at the visitor reception desk. Learn more about Florida's development and more as you try to find the answers to the questions as you complete the hunt. Can you find all the answers?
Every Wednesday at 10:30 a.m. and 2:30 p.m. - Living the Dream Exhibit Spotlight Tours.
Twice a day on Wednesdays, Museum educators will provide free Spotlight Tours of the exhibit.