American Artist and Naturalist
John James Audubon: American Artist and Naturalist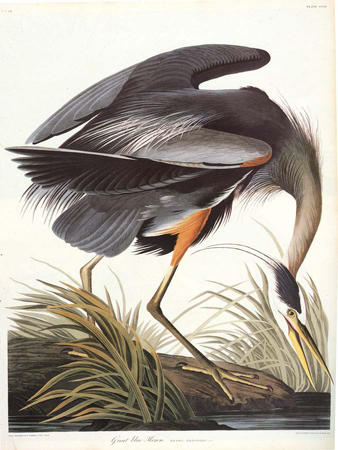 ---
February 4, 2011 - May 2, 2011
Museum of Florida History
The John James Audubon: American Artist and Naturalist exhibit opened to the public at the Museum of Florida History on February 4, 2011 and extended through May 2.
The exhibit featured rare Audubon works of art and artifacts. These include original oil paintings, letters, photographs, personal items and more than sixty original hand-colored Double Elephant Folio (oversized type of paper) engravings from The Birds of America, selected from the collection and archives of the John James Audubon Museum.
Midway in his career, when he had achieved success as an artist and naturalist, Audubon traveled to Florida on two occasions in the early 1800s to explore and sketch the birds of the region. His first trip to northeast Florida was not very successful. He later came to the Florida Keys in the spring of 1832 and was thrilled by the massive number of birds that he encountered. He discovered 52 types of birds new to him and was amazed with the scenery.