First Families of Florida
First Families of Florida

---
December 1998-June 1999
Museum of Florida History
You are invited to investigate the fascinating history of Florida's governors and their families.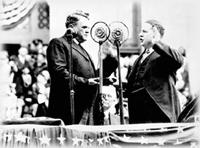 Acknowledgments
The information contained in these Web pages was adapted from the temporary exhibition, "First Families of Florida," which was open to the public at the Museum of Florida History from December 1998 to June 1999. The Web pages feature highlights from the exhibit, including many objects from the Museum's permanent collection and images from the Photographic Collection of the Florida State Archives, State Library of Florida. Some items were loaned especially for the exhibition by members of the gubernatorial families and other individuals.
A special feature of the exhibition was the First Families Clothing Collection. Clothing that was not part of the permanent collection of the Museum of Florida History was loaned to the exhibition by the first ladies.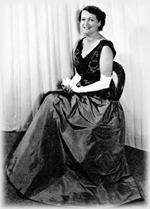 Introduction
Since 1821, when Florida became a territory of the United States, forty-seven people have served as governor. While in office, governors and their families are busy with the state's political and ceremonial affairs, and they also enjoy the pleasures of family life. During their quest of the Governor's Mansion, first families participate in hectic campaigns, appealing to voters throughout the state. On inauguration day, governors and their families take part in a variety of official ceremonies, such as the swearing-in event, parades, and gala grand balls. During their term of office, Florida's first families maintain an active family life as they also serve the people of Florida.
The governor is not the only member of the first family who works to improve the state. The spouses of Florida's governors have striven tirelessly to promote a number of issues, including environmental concerns, education, woman's suffrage, and child welfare. Their contributions have shaped the history of the state in many important ways.