The Great Depression in Florida
The Great Depression in Florida

The land boom ended suddenly in 1926 when money and public trust ran out. The economy was damaged further by two serious hurricanes and a fruit fly invasion in citrus groves. Floridians already knew about hardship when the Great Depression descended on the nation in 1929.
From 1920 to the mid-1940s, Florida's government took steps to represent its citizens more fairly. Women gained the right to vote. A tax that had prevented poor people from voting was repealed. Changes in other election rules gave African Americans a greater opportunity to vote.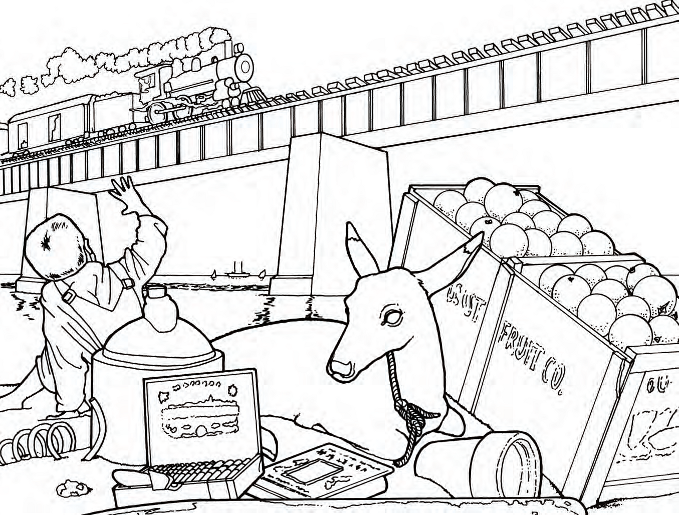 Web Quest
Crossword Puzzle
Across
The sea level was much lower 12,000 years ago, so the Florida _____ was twice the size that it is now.
Spanish explorer _____ landed on Florida's east coast in 1513, and he called the area La Florida.
During the Civil War, Northern ships tried to _____ supplies from coming and going.
The _____ allowed Florida products, especially citrus, to be sent to northern markets.
During the _____-American War in 1898, Florida was the base of U.S. efforts to help Cubans win freedom from Spanish rule.
The _____ ended suddenly in 1926 when money and public trust ran out.
Because of its mild weather and landscape, the state became a major _____ site for men and women in the military.
Down
In 1763, Britain took control of Florida and divided the land into _____ and West Florida.
The territory's economy was based on agriculture, and enslaved blacks worked on numerous cotton and small farms.
Indians from the Carolinas and Georgia, ancestors of today's and Miccosukee Indians, moved to Florida.
_____ was a Seminole war leader who refused to leave his home in Florida.
General Andrew _____ set up a new territorial government in 1821.
In 1860, Florida and other southern states left the United States because of _____.
After the Civil War, the U.S. government set up a policy called _____ in the South.
_____ carried people, mail, and supplies along Florida rivers and to distant places.
Answer Key: 8. EAST; 9. PLANTATIONS; Down 1. PENINSULA; 2. JUAN PONCE DE LEÓN; 3. BLOCK; 4. RAILROADS; 5. SPANISH; 6. LAND BOOM; 7. TRAINING; Across 10. SEMINOLE; 11. OSCEOLA; 12. JACKSON; 13. SLAVERY; 14. RECONSTRUCTION; 15. STEAMBOATS