About the Book
About the Artwork
In 1999, the Florida House of Representatives commissioned artist Christopher M. Still to create eight murals to hang in its Capitol chambers in Tallahassee. Meticulously researched, each oil-on-linen, 48- by 126-inch painting explores a different era in state history from prehistoric times to the present. Historical background and symbols related to each painting are described at www.christopherstill.com/fl-house-of-reps.
About the Artist
A native Floridian, Christopher M. Still (1961–) studied at the Pennsylvania Academy of Fine Arts and apprenticed in traditional art techniques in Florence, Italy. His artworks have earned more than a dozen awards and honors, been featured in two dozen exhibitions, and currently hang in museums and collections throughout Florida and the U.S.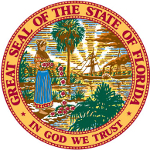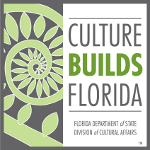 Created and produced by the 
Museum of Florida History,
Florida Department of State, Division of Cultural Affairs.
500 South Bronough Street, Tallahassee, Florida 32399–0250
For information or copies:
850-245-6400 ● [email protected]
To download a free copy: Exploring Florida Activity Book