Monthly Events
Second Saturday Family Programs
2nd Saturday Family Programs at the Museum of Florida History offer hands-on history for every member of the family. The program, admission, and parking are free.
October 12, 2019
11:00 a.m. - 12:30 p.m.
Curious About Quilts
Join us to learn why quilts were important to pioneer communities and create your own quilt block.
History at High Noon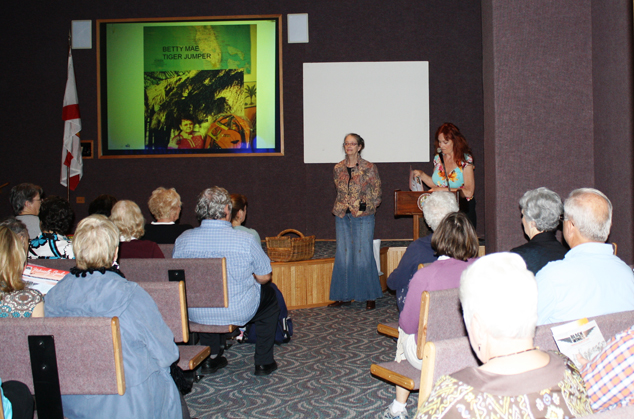 4th Tuesday of the Month, no program in November or December
Free and open to the public.
Free lecture series held in the Museum of Florida History Theater
October 22, 2019
Noon–12:45 p.m.
Quilting Traditions in North Florida
Angie Barry, Curator of Exhibitions & Collections at the Gadsden Arts Center & Museum, speaks about quilting traditions developed over the past two centuries. Discover how these traditions are shared in the Gadsden Arts Center & Museum's new exhibit From the Cedar Chest: Generations of Southern Quilting, 1830s to Today.