Monthly Events

2nd Saturday Family Programs at the Museum of Florida History offer hands-on history for every member of the family. The program, admission, and parking are free.
January 11, 2020
11:00 a.m.–12:30 p.m.
A Day at the Circus
Join the circus with the Museum of Florida History! Learn about the communities in Florida that served as the winter homes for circus performers, then perfect your circus skills. 
February 8, 2020
11:00 a.m.–12:30 p.m.
Look with Me: Exploring Florida Landscape Art with Children
Learn to explore art exhibits as a family, then use your new skills in our life-sized board game, surrounded by works of art.
March 14, 2020
11:00 a.m.–12:30 p.m.
Sharing Stories with Zora Neale Hurston
Celebrate Women's History Month by learning about one of Florida's most famous authors.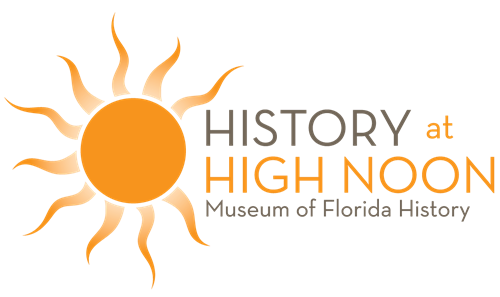 Free and open to the public.
Free lecture series held in the Museum of Florida History Theater
Join us in January for the start of a new year full of History at High Noon lectures.
Friday, January 17, 2020, Noon–12:45 p.m.
Beyond the Vote Exhibit Preview
Preview the upcoming exhibit on women's activism in several areas of American culture including women's suffrage, the fight over the Equal Rights Amendment, and more.
Please note January's program is on a Friday.