Programs and Events
Printable Version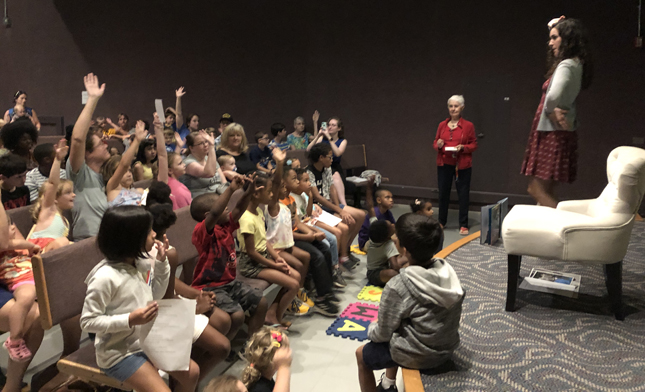 Special Tours
Museum of Florida History Highlights Tours
These are guided tours offered Monday through Friday 10:30 a.m. and 2:30 p.m. The tour is approximately 20 minutes long and offers visitors a time to travel from prehistoric Florida to the present. For more information, contact 850-245-6400. Museum of Florida History, free.
The Knott House Museum Tour
Although its history can be traced as far back as the Civil War when the Emancipation Proclamation was announced, the historic house is now restored to its early 20th-century appearance when the house was occupied by politician William Knott and his wife, Luella. Mrs. Knott composed verses about many of the items in her home and hosted social gatherings. For information about tours and special events, call 922-2459. Tours offered Wednesday-Friday, on the hour at 1:00, 2:00, and 3:00 p.m.; Saturday tours start at 10:00 a.m. and the last tour starts at 3:00 p.m. Free.
---
October 12, 2019
2nd Saturday Family Program: Curious about Quilts
Learn why quilts were important to pioneer communities and create your own quilt block.
---
October 22, 2019
History at High Noon Quilting Traditions in North Florida
Angie Barry, Curator of Exhibitions and Collections at the Gadsden Arts Center & Museum, speaks about quilting traditions developed over the past two centuries.
---