Programs and Events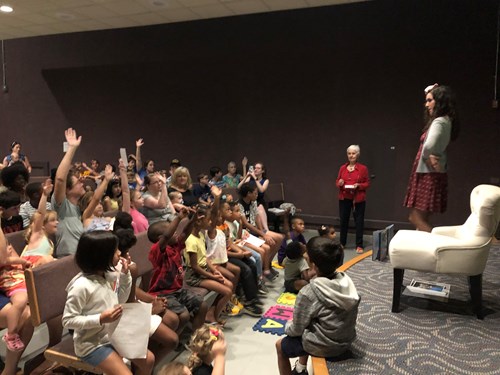 Special Tours
Museum of Florida History Highlights Tour
These are guided tours offered upon request. The tour is approximately 20 minutes long and offers visitors a time to travel from prehistoric Florida to the present. For more information, contact 850.245.6400. Free.
The Knott House Museum Tour
Although its history can be traced as far back as the Civil War when the Emancipation Proclamation was announced, the historic house is now restored to its early 20th-century appearance when the house was occupied by politician William Knott and his wife, Luella. Mrs. Knott composed verses about many of the items in her home which are still on display today. For information about tours and special events, call 850.922.2459. Tours offered Wednesday-Friday, on the hour at 1:00, 2:00, and 3:00 p.m.; Saturday tours start at 10:00 a.m. and the last tour starts at 3:00 p.m. Free.
---
November 23, 2019
5:30–7:30 p.m., Exhibit Opening Reception, Museum of Florida History
Exhibit Opening for Florida Inspired—Landscapes from the Risner Fine Art Collection
This premier exhibit features more than 125 landscape paintings by 98 different artists. These works of art capture Florida's vibrant natural beauty in a variety of styles and interpretations. Family friendly art activities from 10:00 a.m.–2:00 p.m.
---
December 7, 2019
Knott House Museum
Holiday Open House
Visitors can see vintage decorations from 6:00–9:00 p.m. during Tallahassee's Festival of Lights as well as throughout the month of December.
---
December 14, 2019
11:00 a.m.–12:30 p.m., Museum of Florida History
2nd Saturday Family Program: Animals within Florida Landscapes
Artists have been painting Florida's landscapes for centuries. These settings are home to a variety of animal species. Learn about some of these animals and the landscapes they call home. Discover the scientists and artists who documented Florida's wildlife in illustrations and paintings. Use stamps to create your own painting featuring Florida's animals and lush landscapes.
---