Alligators: Dragons in Paradise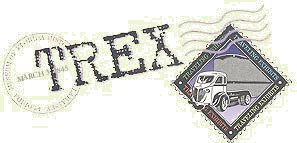 TREX Program
Museum of Florida History
500 S. Bronough St.
Tallahassee, FL 32399-0250
tel 850.245.6400 fax 850.245.6433
TREX Coordinator:
[email protected]
---
Alligators: Dragons in Paradise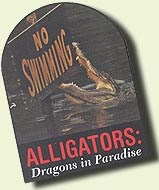 Alligators: Dragons in Paradise is a potpourri of fact and fantasy that explores our enduring fascination with the alligator and the alligator's symbolic and sociological role in Florida history. The exhibit includes artifacts such as alligator bags, shoes, and purses; cast reproductions of alligator and crocodile skulls; and a variety of other alligator souvenirs and memorabilia.
General Description
Eight freestanding units and sixteen graphic panels.
Space Required
800 square feet of floor space.
Shipping Crates
(6 crates total)
Shipping Weight
2000 lbs.
Security Requirements
High
Exhibit Rental Fee
$3,000
Suggested Layout