Temperance
Reform-minded women worked for other causes besides suffrage. One early cause was temperance—efforts to restrict or ban alcohol consumption. Alcoholism was common and a major concern to women because they had little recourse in the law to protect themselves and their families from drunken husbands. The Woman's Christian Temperance Union (WCTU) began in 1874, and developed into a powerful national organization.
Florida had a state WCTU and local chapters, called units, throughout the state. As with other groups, the WCTU was segregated, but Black women also formed local units. A state prohibition amendment took effect in 1919, but was repealed in 1934. Though counties retained the option to ban alcohol, local prohibition laws were gradually abolished.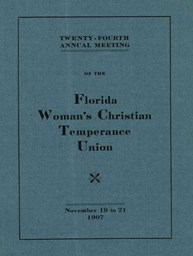 Florida WCTU booklet from the 1907 annual meeting. 

(Courtesy of the State Archives of Florida)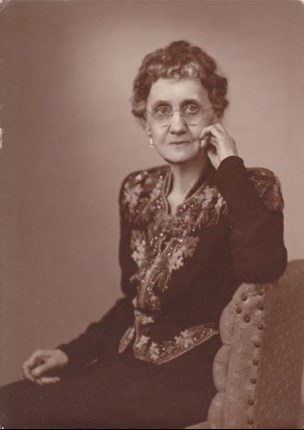 Luella Knott, ca. 1950s–60s
Tallahassee's Luella Knott was active in the local temperance
movement and helped organize and lead a temperance parade the
day before Leon County voted to go dry in 1904.
(Collection of the Knott House Museum)