Modern Civil Rights Movement
Modern Civil Rights Movement
As the twentieth century continued, Black women remained active in civil rights work, founding local chapters of civil rights organizations and serving as field agents and officers. These modern activists openly opposed discrimination. They participated in marches and demonstrations, took part in sit-ins, and risked jail sentences in the fight for their rights.
In 1956, two African American students from Florida A&M University (FAMU), Wilhelmina Jakes and Carrie Patterson, sat next to a white woman on a city bus in Tallahassee. When asked to move, they refused and were arrested, sparking a bus boycott and beginning a new chapter of the civil rights movement in Florida. Two other FAMU students, Patricia and Priscilla Stephens became leaders in Tallahassee's civil rights movement, organizing sit-ins and demonstrations to integrate local businesses. In the years to come, many more demonstrations and arrests occurred in Tallahassee before public accommodations finally were desegregated.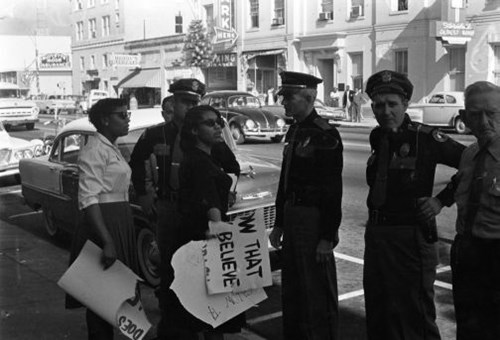 Priscilla (l) and Patricia (r) Stephens picketing downtown stores, 1960
Sisters Patricia and Priscilla Stephens began a Tallahassee chapter of Congress of Racial Equality (CORE),
a bi-racial organization dedicated to peaceful protest and demonstration.
(Courtesy of the State Archives of Florida)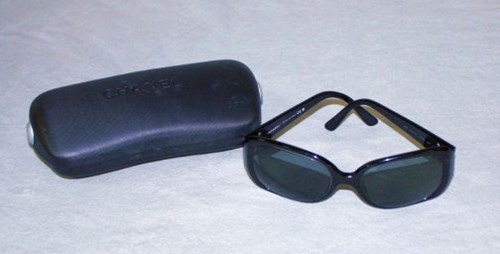 Patricia Stephens Due's sunglasses
During a demonstration in 1960, a policeman aimed a tear gas canister at Stephens.
The fumes permanently injured her eyes. She had to wear sunglasses,
even indoors, for the rest of her life due to light sensitivity.
(Collection of the Museum of Florida History)